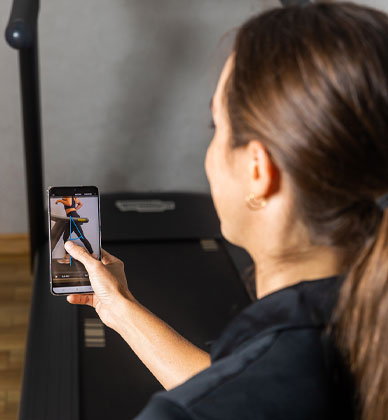 ✓  Licensed Professionals specialised in Running Analysis
✓ Assess Running Injuries and Loading Patterns
✓ Analyse Your Running Technique, Cadence and Footwear
✓ Unlock Your True Running Potential
Have you been suffering from back pain, runners knee or achilles tendon pain when running or walking? Contact our Doha based team of professional licensed physiotherapists at Anatomy Rehab for an in depth gait analysis. Our run clinic offers a wide range of tailor-made services performed by our physiotherapists and carefully curated to enhance the performance of each client. With advanced techniques and expertise, our rehab centre aims to provide a multitude of specialities that will help you reach your full physical potential.
Our team at Anatomy Rehab includes running specialist physiotherapists who are trained to assess running techniques and address specific running problems such as runner's knee and general running injuries. Assessments are conducted accurately and carefully using technologically advanced digital methodologies that aim to evaluate the running technique of athletes. Therefore, if you are concerned about potential issues hindering you from reaching your full running potential, our expert team can help give coherent and tailored guidance to elevate your overall performance and minimise injuries.
If interested, call us to book an appointment today to improve your running technique.
Methods Applied to Assess Running Techniques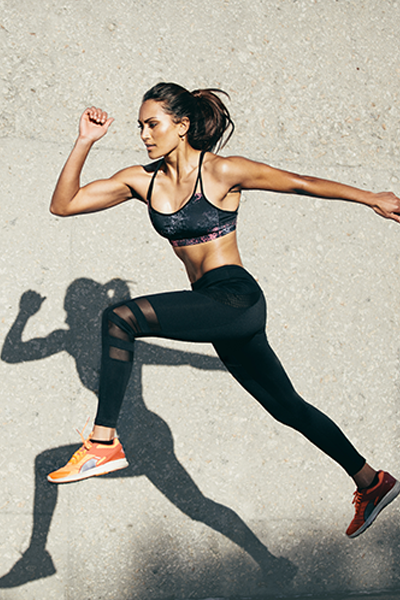 A biomechanical running assessment uses digital software to record gait patterns and conduct a video analysis of a runner's technique. The video is then studied in ultra-slow motion to examine cadence, foot strike and body position adopted by the runner. Specialised physiotherapists will then be able to highlight any biomechanics anomalies in the athletes running technique and correct these imperfections using cues, specific drills and metronomes.
In some cases we use cadence analysis, which is a methodology used to measure the number of steps a runner takes in 60 seconds. In the same way, experts will then relay their recommended adjustments in the hope of enhancing the client's performance and gait.
Third on the list of methodologies is a Musculoskeletal Screening which is conducted through a set of tests off the treadmill. These tests are aimed at particular muscles and joints to examine their strength, stability and flexibility. Likewise, it can be a useful method when looking to identify any performance hindrance and any risks of injury especially in runners looking to increase load and distance.
Benefits of a Running Assessment at Our Run Clinic
Having access to a specialised run clinic such as ours gives clients an opportunity to get expert guidance on where there is room for technique refinement. Whether it is a major or minor issue, our methods and tools are well-designed to identify how your performance can be improved. Other reasons range from being able to reduce the risk of injuries, identify any technique issues as early as possible, and improving overall performance. Knowing what works best for you is important when aiming to perform at your best because it takes into consideration you as a unique individual. During a run assessment we also assess footwear and advise on the best model for you as a runner.
At Anatomy Rehab, we have a professional running assessment facility where our experts are trained to conduct specific evaluations and analyses to examine the running technique of different athletes. So, whether you are preparing for a marathon or simply looking to improve your running style and avoid running injuries, you would benefit from a running assessment. Our run clinic caters for all ages and abilities of runner and gives a professional summary of all findings and recommendations for you or your coach.
CONTACT THE TEAM
Call the team now to book your appointment

056-409 8353
055-686 1886
info@anatomyrehab.ae
Anatomy Rehab is a well-being healthcare concept where our team of licensed professionals will use a range of skills and expertise to enhance your health and enable you to reach your full potential.