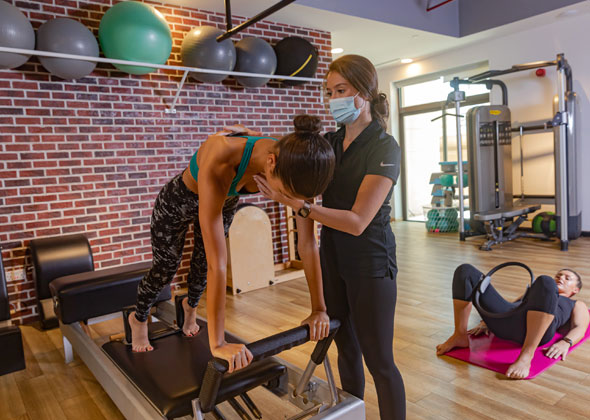 Leading Physiotherapy Centre for Women's Health in Dubai
✓ DHA Licensed Dubai Physiotherapy and Osteopathy Services
✓ Complete Confidentiality for a Wide Range of Women's Health Problems
✓ Comprehensive Assessment and Diagnosis of the Pelvic Floor
✓ Specialists in Obstetric and Gynecological Health Conditions
Are you struggling with health concerns related to obstetric or gynaecological health? Our team of highly experienced, licensed physiotherapy and osteopath specialists at Anatomy Rehab are experts when it comes to treating women's health concerns, from pelvic pain to pregnancy-related complications. They are qualified to externally and internally assess pelvic floor conditions and dysfunctions.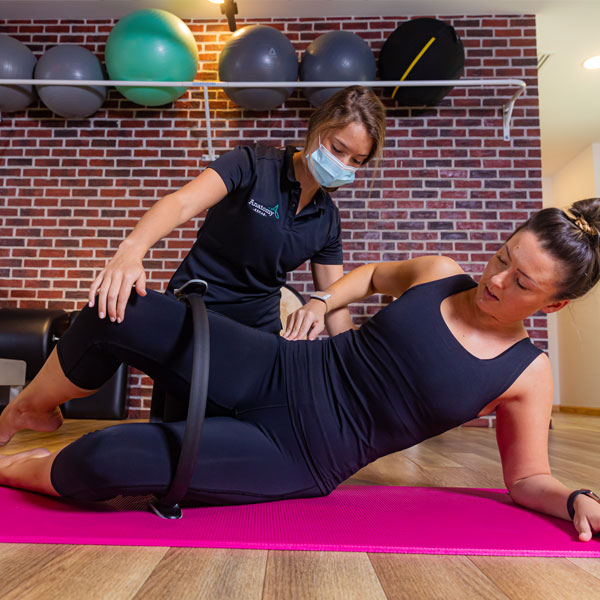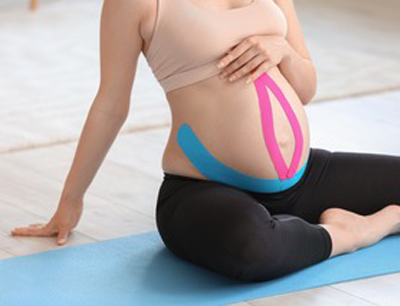 Complete Discretion from a Specialised Team
Our knowledgeable team at Anatomy Rehab has extensive experience in providing discrete, professional care to patients in Dubai. We understand the sensitivity surrounding women's health and utilise our wealth of knowledge to bring comfort to women who are experiencing a wide range of pelvic pain and dysfunctions. Our Dubai physiotherapy women's health specialists tailor treatment to your specific needs with bespoke care to achieve better outcomes, improve confidence, and get you on the road to recovery.
Our services cover many common women's health problems and conditions, including
Vaginismus and dyspareunia
Post-surgical pain and scars
Pelvic floor dysfunction and weakness
Incontinence and constipation
Sciatica and low back pain
Pelvic inflammatory disease
Rectus Diastasis
Pelvic organ prolapse
Gynecological pain
Menopause-related health concerns
By improving your health and well-being based on your personal symptoms and concerns, we can deliver effective results to improve your quality of life and achieve a faster recovery rate. Our physiotherapy team works with you directly to first understand your concerns, taking into account your current symptoms, to provide a tailored plan that works for you. Whether you are pregnant, struggling with post-partum symptoms, or rehabilitating following surgery, Anatomy Rehab provides the specialist support you need.
As DHA-licensed clinicians, we have the necessary training and skills to help you manage and resolve various symptoms. Our women's health services are designed to help you achieve your goal with realistic milestones. Women's health therapy is not solely for pre and post-natal ladies but can help all women with back pain, pelvic floor dysfunctions and/or abdominal weakness.
We know that recovery, gaining strength, or restoring health is a marathon, not a sprint, and we ensure we provide encouragement, support, and discrete care when you need it the most.
Coverage for a Wide Range of Physiotherapy and Osteopathy Treatments
At Anatomy Rehab, we cover various treatments and therapies built into your personal plan. We focus on actively improving your health, and strengthening your body through physical actions, movements, and individual therapies that build you up to recovery step by step. If you are struggling with pelvic pain or having difficulties following birth, our friendly and professional Dubai physiotherapy team will work with you to determine a plan that meets your needs and accommodates your current and ongoing healthcare.
Some of the techniques we use for women's health physio include:
Pelvic Floor Assessment and Rehabiliation
Pelvic floor assessment will determine any weakness or dysfunctions with the pelvic floor muscles. Pelvic floor rehab helps improve the pelvic floor's function and activity alongside strengthening surrounding muscles. Our clinicians will include this treatment if you struggle with pelvic pain, pelvic floor dysfunction, incontinence or post-partum symptoms such as rectus diastasis. Our specialists can use muscle stimulation devices and probes to help stimulate the muscles and retrain your pelvic floor muscles. They will then tailor an individualised strengthening programme to correct any weakness and dysfunctions you may have.
Pilates is a practical and functional set of movements that help to enhance your posture, improve flexibility and encourage core muscle control. People struggling with dysfunctions and weaknesses, such as incontinence and pelvic floor issues, can benefit from pilates rehabilitation. Our women's health therapists are also trained in Clinical Pilates and intergrate core exercises to re build your pelvic and core stability.
Dry Needling is a form of acupuncture used to help pain relief and treat trigger points. Our trained professionals use small needles inserted at various depths into pre-defined points on the body. We provide this therapy in a calm, clean environment, with particular recommendations for patients with pain and muscle spasm.
Our physiotherapists are trained and qualified to utilise different hands-on techniques to improve flexibility, increase mobility and provide relief. Your personalised plan may include spinal and joint mobilisation alongside soft tissue massage and myofascial release through pressure points on the body. Our women's health specialists are highly trained in internal treatment and assessment of the pelvic floor which is often highly effective in relieving internal pelvic pain and adhesions.
CONTACT THE TEAM
Call the team now to book your appointment

056-409 8353
055-686 1886
info@anatomyrehab.ae
Anatomy Rehab is a well-being healthcare concept where our team of licensed professionals will use a range of skills and expertise to enhance your health and enable you to reach your full potential.