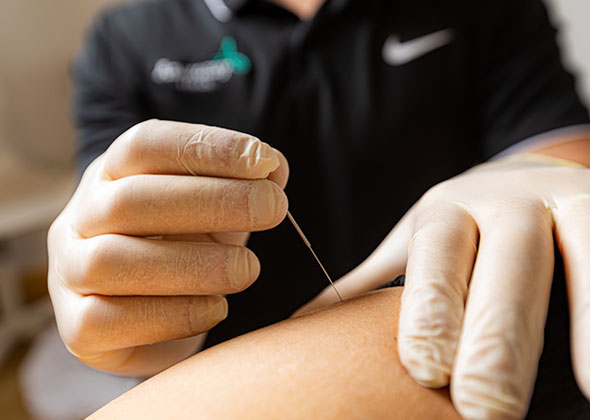 Dry Needling To Treat Muscle Pain
✓ Treat muscle pain and stiffness
✓ An adjunct to pain management and rehabilitation
✓ Treatment from highly experienced Physiotherapists
✓ Avoid unnecessary pain medication
Discover the remarkable benefits of dry needling. This is a holistic approach to treating mild and severe muscle, nerve and joint pain. From Carpal Tunnel Syndrome to pelvic pain and nerve pain, our highly experienced team of physiotherapists can help minimize pain and discomfort by relieving trigger points within muscle tissue and mobilising fascia.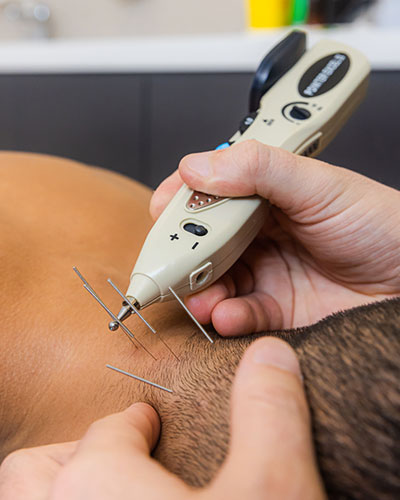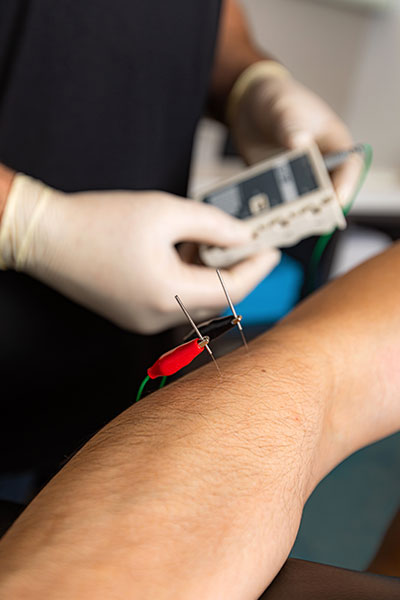 Dry Needling - What To Expect
Unlike acupuncture which targets specific energy channels within the body, dry needling focuses on certain trigger points or knots within the muscle tissue in order to ease and alleviate associated pain and promote healing. While both treatments involve needles, dry needles are gently and delicately inserted deep into the muscle tissue by a highly trained physiotherapist. This treatment may sound uncomfortable, but in reality, isn't considered painful. However, you may experience short term minor aching, muscle soreness, or twitching as a result of the dry needling but some people report no after treatment soreness.
After your treatment, you should experience increased range of motion, improved flexibility within the muscle, and reduced pain. This is because dry needling helps to significantly reduce pain, stiffness and tension.
If you're thinking about booking a dry needling session with our physiotherapists in Dubai, please feel free to call us now. We'd be more than happy to walk you through the process, the key benefits and discuss whether this is the right treatment for you.
What Type of Pain Can Dry Needling Treat
From lower back pain, pelvic pain, and shoulder pain, dry needling can also be an effective treatment plan for the following:
Migraine and cervicogenic headaches
Joint problems
Disc Problems
Tendinitis
Temporomandibular Joint Disorders and other issues related to the jaw
Whiplash
Neck & Back Pain
Post-Herpetic Neuralgia
Repetitive Motion Disorders
Night Cramps and Muscle Spasm
Phantom Pain
What is Electro-needling or Neuro-modulation
Electro-needling is a form of dry needling where an low intensity electrical current is applied to the inserted needles to create a twitch or vibration reaction within the muscle tissue. This treatment is highly effective in pain relief and also reduction of trigger points. Our expert therapists are highly trained in needling and use it alongside other treatment techniques to gain rapid pain reduction.
CONTACT THE TEAM
Call the team now to book your appointment

056-409 8353
055-686 1886
info@anatomyrehab.ae
Anatomy Rehab is a well-being healthcare concept where our team of licensed professionals will use a range of skills and expertise to enhance your health and enable you to reach your full potential.