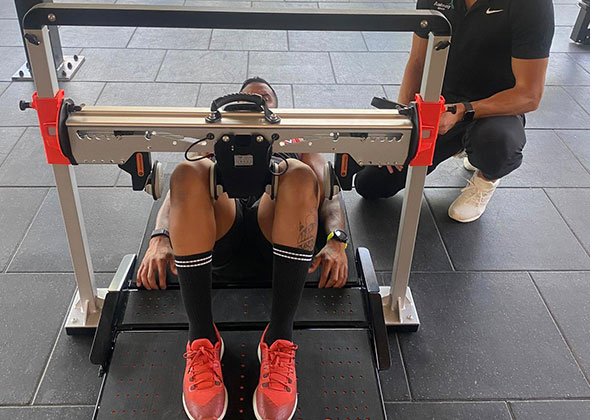 VALD Performance Testing For Muscle Strength and Joint Range
✓ Minimise your Risk of Injury
✓ Develop Muscular Strength as an Athlete
✓ Real-Time Data to Design Bespoke Training Programs
✓ Gain an In-depth Understanding of your Athletic Capability
Our physiotherapists in Dubai now offer a unique way of testing muscle power, reaction time and performance. Through real-time data and analysis, we can gain a detailed insight into your muscle strength and overall athletic capability. Minimise injury risk while playing sports, training or participating in competitions; with VALD, we can design and develop bespoke rehabilitation and training programs to unlock explosive power and optimise performance.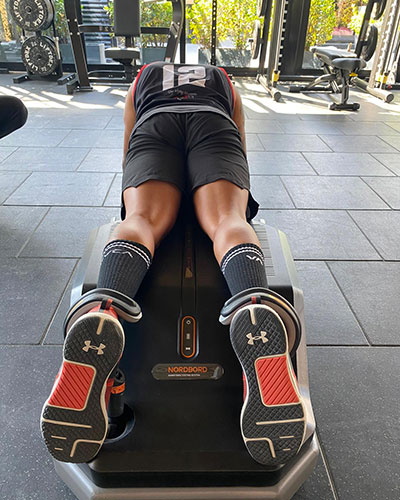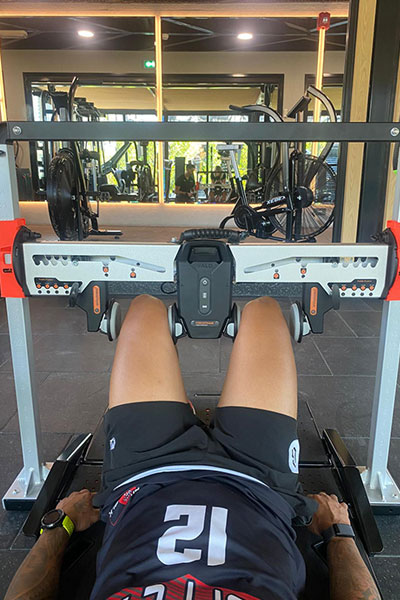 Performance Testing We Offer
At Anatomy Rehab, we offer the following VALD testing services:
ForceDecks – A dual force plate system is a tool used to measure various parameters related to neuromuscular strength, explosive power, and imbalances. The system consists of two force plates that are placed on the ground and connected to a computer system that records and analyses the data in real-time.
ForceFrame – Testing isometric muscle strength of multiple muscle groups with 130 exercises in 35 positions through all ranges which via the electronic system gives accurate readings for individual muscles.
NordBord – Considered the gold standard for testing hamstring power and imbalance. It produces real-time data to accurately assess hamstring deficits and identify injury risk.
How VALD Performance Testing Can Benefit You
Many of the world's most elite sports teams and organisations, including the English Premier League, the NBA, Rugby Football Union, and Major League Baseball, use this testing method. This means it's ideal for recreational, semi-professional, and professional athletes. If you fall into one of the below categories, you would likely benefit from VALD performance testing.
You have suffered an injury whilst playing sport
You have recently undergone surgery and wish to play sport or return to training again
You'd like to use the data to optimise your performance and/or training plan
You wish to uncover areas for improvement in your strength
You wish to achieve your personal best and reach new goals
You want to put your hamstring and

muscle strength

to the test
VALD testing produces Real-time data in the form of an electronic report, and  innovative technology can help you to identify key target areas, which our physiotherapists will use to provide you a baseline and assist you to reach your peak performance.
A Unique Combination of Physical Tests
Around 15 individual performance tests are carried out, including deadlifts, squats, split squats, and vertical jumps in order to accurately assess your muscular strength, stability, and balance. For instance, if you have suffered a knee injury, you might be overcompensating by carrying more load on your other leg. This can quite easily cause imbalance, risk injury and limit your physical potential.
CONTACT THE TEAM
Call the team now to book your appointment

056-409 8353
055-686 1886
info@anatomyrehab.ae
Anatomy Rehab is a well-being healthcare concept where our team of licensed professionals will use a range of skills and expertise to enhance your health and enable you to reach your full potential.