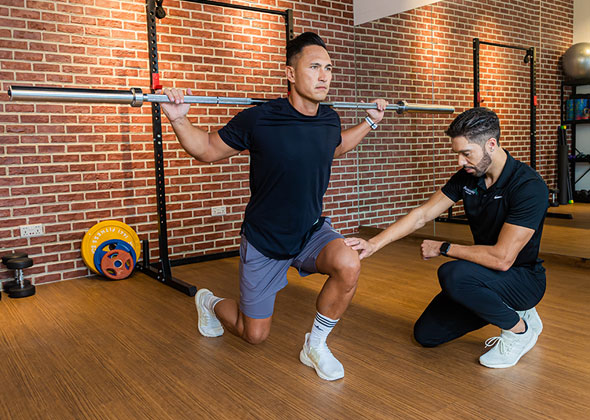 Leading Dubai Physiotherapy Clinic
✓ DHA licensed Dubai-based physiotherapists
✓ Manual therapy combined with rehabilitation
✓ Optimize posture and minimise associated Pain
✓ We diagnose the underlying issue to Improve patient outcomes
Are you suffering from chronic pain, inflammation or poor posture? Take advantage of our wealth of experience and DHA-licensed physiotherapists at Anatomy Rehab and invest in a holistic approach to pain management, recovery and rehabilitation. Physiotherapy and Sports Injuries are our specialist areas at Anatomy Rehab, and we take great pride in being industry leaders in our field. All of our physiotherapists have worked globally with professional athletes and sports teams and bring a wealth of expertise to the GCC region.
Rather than provide instant pain relief without investigating the root cause, our industry experts will first diagnose any underlying issues that are causing or adding to your pain and discomfort. In this way, we can pinpoint problems such as scar tissue, an old injury, muscle imbalance or poor posture to provide far better patient outcomes when it comes to improving flexibility, and posture, eliminating pain and returning to sport.
Discover Our Physiotherapy Treatments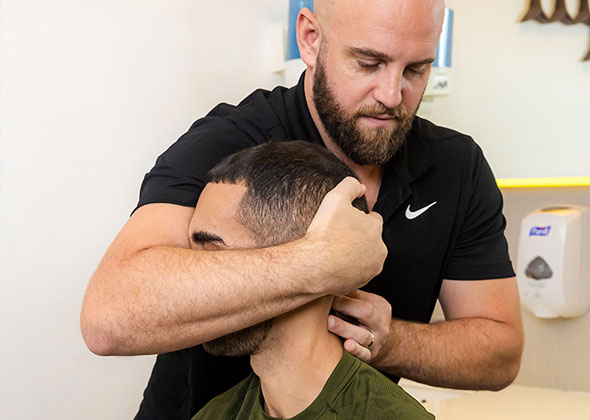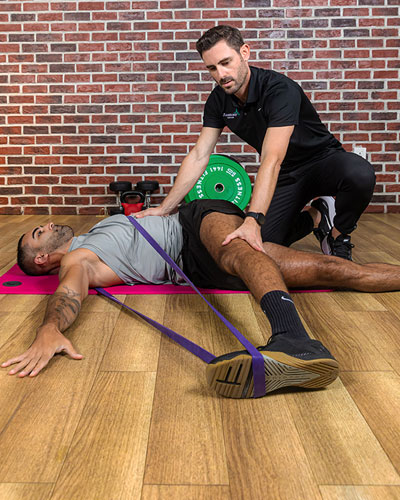 At our Dubai physiotherapy clinic, we offer a wide range of physiotherapy treatments such as:
Manual Therapy
Dry Needling and Electro-needling
Kinesio-taping
TECAR Therapy
Ultrasound
Graston Tool fascial Release
Rehabilitation and Postural Correction
Occlusion Therapy
Running Assessments
Pre and Post Natal care
Clinical Pilates
EPI (Intratissue percutaneous electrolysis)
Gait Analysis
Each technique can be used to not only diagnose pain and injury but can offer long-term pain relief. From dry needling, Kinesio-taping to TECAR therapy and postural correction, our team of highly-experienced physiotherapists maintain a patient-centric approach and can provide you with a bespoke treatment plan.
Physiotherapy - A Holistic Approach To Pain Management
We treat a wide range of patients from our state-of-the-art Dubai physiotherapy clinic. Some patients come to us with intense back pain, an old ankle injury that has led to a weakness in the surrounding muscles, or painful scar tissue from giving birth. In other cases, our Dubai physiotherapy clinic helps people who have recently undergone surgery and require help getting back to their peak physical fitness.
Some of the conditions we treat at Anatomy Rehab include:
Knee and Hip Pain
Ankle sprains
Pre and Post Natal
Back and Neck Pain
Postural Issues
Tennis Elbow and Golfers Elbow
Shoulder Impingement
Post-Surgical Cases
Pre and Post ACL Reconstruction
Post Fractures
Wrist and hand Injuries
Headaches
CONTACT THE TEAM
Call the team now to book your appointment

056-409 8353
055-686 1886
info@anatomyrehab.ae
Anatomy Rehab is a well-being healthcare concept where our team of licensed professionals will use a range of skills and expertise to enhance your health and enable you to reach your full potential.