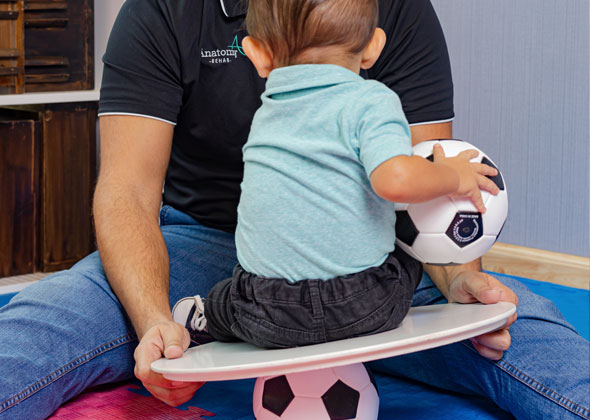 Dubai Paediatric Physiotherapy
✓ Highly Experienced Peadiatric Physiotherapists for Children
✓ Improve your Child's Quality of Life and Mobility
✓ Treat Child Development Issues Early On
✓ Prioritise your Child's Health & Wellbeing
Anatomy Rehab provides treatment for infants and adolescents with various movement dysfunctions and developmental conditions through a team of experts led by an experienced paediatric physiotherapist in Dubai. Our services aim to help patients reach their maximum functional level and increase their independence.
We value open communication between our therapists and the patient's family, which helps our experts to gain a deeper understanding of the patient's needs and treat them accordingly. By doing so, we strive to improve the child's development and help them realise their full potential.
Childhood Conditions Paediatric Physiotherapy Can Help Treat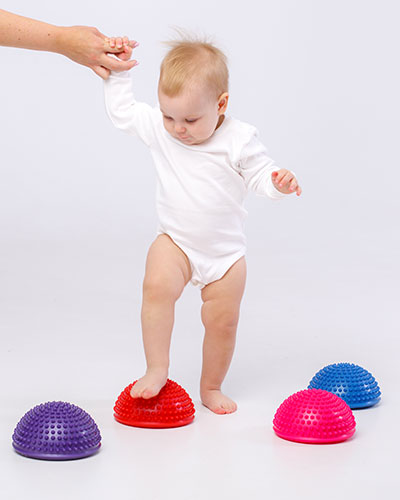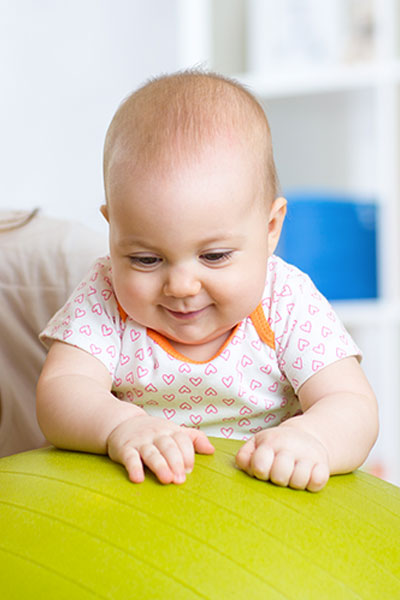 Many parents don't realise that there are a number of conditions that can be effectively treated with paediatric physiotherapy. Our team treats many conditions in infants and children  in our state-of-the-art Dubai physiotherapy clinic. The conditions include but are not limited to:
Gait Abnormalities
Neuromuscular Conditions
Genetic Related Syndromes
Dyspraxia
Scoliosis
Down Syndrome
Rehabilitation after trauma, fractures or surgery
Juvenile Arthritis
Cerebral Palsy (CP)
Autistic Spectrum Disorder (ASD)
Developmental Coordination Disorders (DCD)
Congenital Abnormalities
Spinal Cord Injury
Traumatic Brain injury
Spinal Muscular Atrophy and other neuromuscular disorders
Sinding Larsen Syndrome
Sports Injuries
Hypotonia
Different Types of Paediatric Physiotherapy
While paediatric physiotherapists can help to resolve a number of conditions, physiotherapy can be used in a number of different ways, and each holds it's own unique benefits. Let's look at each one individually.
1: Neurological Paediatric Physiotherapy
Paediatric neurological physiotherapy helps children who are affected by certain neurological conditions, which can result in physical difficulties such as reduced strength, impaired balance, muscle spasm and limited mobility. Through the use of various treatments, this type of physiotherapy aims to optimise the child's potential and enhance their physical functions and mobility through rehabilitation and therapy.
2: Developmental Paediatric Physiotherapy
As its name implies, developmental Paediatric Physiotherapy focuses on treating issues related to a child's development. This type of physiotherapy is recommended for children who exhibit functional difficulties and are not progressing at the same rate as their peers the same age. There can be many reasons for developmental delays that and also many physio treatments to assist and progress function.
3: Musculoskeletal Paediatric Physiotherapy
Paediatric musculoskeletal physiotherapy is a type of treatment that addresses problems related to the bones, muscles, and joints of children. Although it is commonly assumed that children do not experience such issues, the reality is quite different. Such conditions can significantly impact early years development, function, and gait. Injuries in children resulting from sports activities, excessive training, and abnormal gait patterns can often lead to these types of problems. Common musculoskeletal problems we see in active children include; Osgood-Schlatters, Sever's disease, knee pain and lower back pain.
4: Rehabilitation & Recovery
Physiotherapy for kids can aid in the speedy recovery of children who have experienced an injury, undergone surgery, or suffered trauma. Through a combination of prescribed exercises and hands-on treatments, physiotherapists can help expedite the recovery process, reduce swelling and joint range limitations, and ensure the child is back on their feet and back to activity safely and confidently.
CONTACT THE TEAM
Call the team now to book your appointment

056-409 8353
055-686 1886
info@anatomyrehab.ae
Anatomy Rehab is a well-being healthcare concept where our team of licensed professionals will use a range of skills and expertise to enhance your health and enable you to reach your full potential.